Heel tendinitis Generic
Heel tendinitis is a condition more common in middle age men. Overweight and obesity increase the risk of heel tendinitis, also known as heel spur. It is a painful condition and most patients with heel tendinitis are not able to stand or walk properly and often limp. Pain increases at night, and often after activity, both heels will hurt.
The treatments for heel tendinitis are PRP injections and stem cell injections, reducing body weight and special shoes for heel tendinitis patients.
How can stem cells or PRP treatment help?
By using cells from your own body, stem cell and PRP treatments distinguish themselves from other treatments. These treatments are non invasive and use platelets from your own blood samples to heal you. The treatment begins with a consultation with our physicians. Along with a physical exam imaging diagnostics may be recommended. Once the case is diagnosed, and the stem cell or PRP treatment is deemed to be suitable we begin by collecting a small blood sample.
The platelets in the blood sample are then activated and centrifuged by our technicians. Once ready, the stem cells can be injected into the target area requiring the healing. The healing begins almost instantaneously and you can feel the pain relief begin over the area. Over the coming days and weeks it will continue to get better. Your physician may advise a course of 2-6 stem cell treatments depending on factors such as the area of treatment and the extent of damage.
Our Neuro Spinal Specialist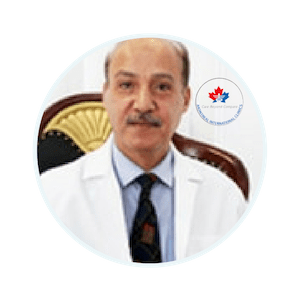 Dr. Ashraf Shatla
Dr. Ashraf Shatla had practiced as a Neurosurgeon since his graduation from Edinburgh University in 1990. He practiced his specialty as Consultant Brain & NeuroSpinal Surgeon in the UK, Canada, USA and the Middle East.
Dr.Shatla's work has extended to a new era of functional neurosurgery using recent neuro-navigation and stereotactic surgery, allowing the most accurate and precise techniques for brain and spine surgery and for recent minimally invasive spinal procedures for spinal pain, endoscopic discectomy for back and neck pain surgery.
Dr Shatla spread his expertise in the Neuro Spinal field in the Middle East Healthcare industry and recorded a genuine success in treating patients, adults and children with amazing results.
Services
Back & Neck Pain Treatment
Discogel Injection
Nerve Root Spinal Block
Nerve Root Spinal Block
Spinal Fracture Fixation
Brain & Spinal Tumor Surgery
Radio Frequency Spinal Pain Treatment