Sciatica Treatments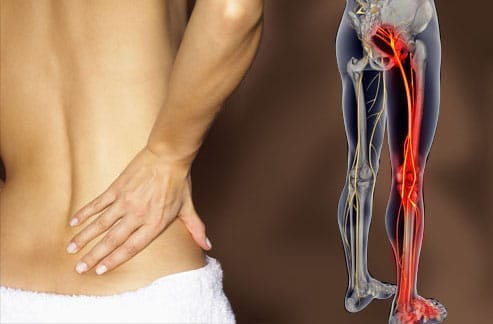 What is Sciatica?
If you are suffering from Sciatica it can be a symptom of a much bigger problem. It is a common occurrence of the narrowing of the spine, when a herniated disc compresses part of the nerve. Sciatica results in swelling, pain and numbness in your leg. There are two types of pain a patient can experience with this condition. First, there is a dull pain which is usually resolved within a few weeks. However, in the case of severe pain the patient may need thorough treatment and care. If you experience bladder or bowel changes and significant leg weakness, you may be in need of surgery.
Let's look at some of the common symptoms of Sciatica.
Constant pain on one leg or side of the buttocks
Increased pain when sitting
Leg pain that is akin to tingling, burning or even searing
A sharp pain making it difficult for you to stand or walk
Montreal International Clinic offers comprehensive treatment for patients with this medical condition. Our specialist doctors will provide a thorough medical exam and analysis to determine the root cause of the pain. Upon your medical reports, our doctors will make an informed decision with you to proceed with the best form of treatment. Request for an appointment today, or make a booking by calling the number listed on our website.
How can stem cells or PRP treatment help?
By using cells from your own body, stem cell and PRP treatments distinguish themselves from other treatments. These treatments are non invasive and use platelets from your own blood samples to heal you. The treatment begins with a consultation with our physicians. Along with a physical exam imaging diagnostics may be recommended. Once the case is diagnosed, and the stem cell or PRP treatment is deemed to be suitable we begin by collecting a small blood sample. The platelets in the blood sample are then activated and centrifuged by our technicians. Once ready, the stem cells can be injected into the target area requiring the healing. The healing begins almost instantaneously and you can feel the pain relief begin over the area. Our physician may advise a second sitting of injections a week or two later depending on the severity case and the patient's recovery.
Our Neuro Spinal Specialist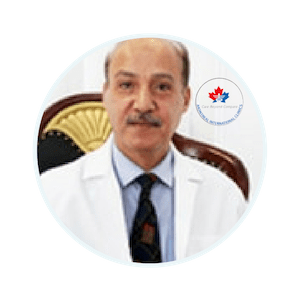 Dr. Ashraf Shatla
Dr. Ashraf Shatla had practiced as a Neurosurgeon since his graduation from Edinburgh University in 1990. He practiced his specialty as Consultant Brain & Spinal all over "Europe, Canada, USA and Middle East.
Dr.Shatla's work has extended to a new era of functional neurosurgery using recent neuronavigation and stereotactic surgery, allowing the most accurate and precise techniques for brain and spine surgery and for recent minimal invasive spinal procedures for spinal pain, endoscopic discectomy for back and neck pain surgery.
Dr Shatla spread his expertise in Neuro – Spinal field in the Middle East Healthcare industry and recorded a genuine success in treating patients, adults and children with amazing results in 2011.
Services
Back & Neck Pain Treatment
Discogel Injection
Nerve Root Spinal Block
Nerve Root Spinal Block
Spinal Fracture Fixation
Brain & Spinal Tumor Surgery
Radio Frequency Spinal Pain Treatment