Braces in Dubai By Montreal International Clinic
20% Special Offer
Brilliant Smile
Long Lasting Solution
At Montreal International Clinic in Dubai, we are committed to providing the highest standard of general and cosmetic dentistry. Our patient services are excellent and we provide it in an efficient, caring and friendly environment. Our warm and welcoming setting will instantly put you at ease and our experienced dental care professional team will see to your requirements. If you have misaligned teeth, an overbite or underbite and would like to straighten your teeth, patients can choose to have treatment for Retainers & Braces In Dubai.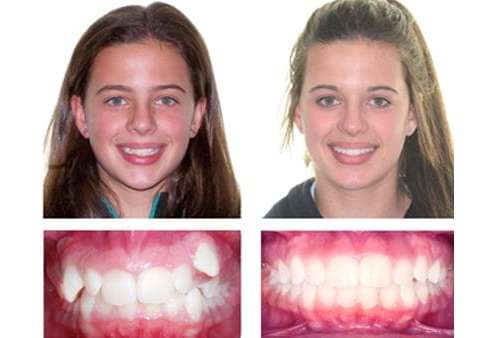 We will first and foremost, understand your needs, thoroughly assess your dental health and discuss preferred treatment options with you. We provide our patients with a detailed treatment plan before commencing on any dental work.
We understand many patients feel nervous about visiting a dental clinic for the first time, and we have ensured every patient who has visited us overcame these anxieties, and that they achieved a smile to be proud of!
Why choose Montreal International Clinic For Braces In Dubai ?
Montreal International Clinic is a fully equipped premier facility with the latest technology and equipment to ensure patients receive the highest standard of care possible. It is a one of a kind clinic which offers something for people of all ages. We have a personable and professional dental team. And we provide excellence by delivering an outstanding dental experience.
World class facility
Latest equipment and advanced technology
Multinational team of dental surgeons
Expert treatment for dental health
We will ask simple questions related to your health, take impressions and photos of your teeth and face, order x-rays and conduct a clinical test. This is to analyze what kind of treatment plan would work best for you. In some cases, patients may have to wear both braces and retainers, in others a retainer maybe all that's needed.
Our goal is to create a stunning smile. We aim to help patients increase their self confidence and improve the quality of life. We are understanding and compassionate and we want to delight our patients not just with an incredible smile but also the services we provide. Montreal Clinic doesn't believe anyone is too old for the perfect smile, and welcome you, wherever you are to try it!
Why Do You Need Braces?
Misaligned, crooked, overcrowded teeth
Overbite or underbite
Incorrect jaw position
How Can Braces help?
If braces are the solution for you, our dentist will prescribe a brace that is specific to your needs. The braces may be a fixed corrective appliance, removable appliance or consist of brackets, wires and elastics. Braces work by pressure being applied over a period of time to shift your teeth back to its original positions. The bone changes as the teeth shift due to applied pressure.
Brackets are bonded to the front of your teeth using a special bonding agent. They are like handles holding the wires that shift your teeth. There are a variety of brackets, including plastic, tooth coloured ceramic and even stainless steel. Bands, on the other hand, are made of tooth coloured or clear material which is a cosmetically appealing option. Bands can be made of stainless steel and is less expensive. Then you have small rubber rings which hold the arch wires firmly in place. And finally, elastics which attach the arch wires to the bracket.
Are braces the right treatment for you?
Patients can choose between clear braces and traditional braces. Wearing braces doesn't necessarily mean visible brackets and wires. In fact braces today are made from natural tooth coloured or clear materials to provide you with a less noticeable and more attractive alternative.
Advantages of Braces;
Many patients who choose to wear braces to align their teeth speak of increased self esteem and confidence. It is all about you focusing on your great smile!
You can decide whether braces are the right treatment for you, by speaking to our highly qualified and certified dental surgeons, who have been educated in the United States and Europe. We will answer any questions you may have as well as offer extra information along with the benefits of wearing braces.
As with any dental treatment, you should opt for the treatment that is compatible with your lifestyle and needs.