Flawless Skin; Laser Hair Removal in Dubai & the benefits of FDA approved Laser Hair Removal machines
Keep Skin Smooth & Radiant With Laser Hair Removal
So much goes into attaining that perfect and smooth look on the skin globally. Should it be that demanding to get that smooth, fresh feel all the time? Laser Hair Removal Dubai makes it convenient to manage the growth of hair on your skin. A procedure accepted as one of the most available, safe and reliable hair removal methods, customers get the right treatment from a clinic that knows the benefits of FDA approved Laser hair removal Machines.
A lot of work goes into getting that coveted silky smooth body adored all over the world. But it doesn't have to be that way. Laser Hair Removal Dubai is a treatment that makes it much more manageable.
We Use Only Authorized Laser Hair Removal Machines
At our facility, our laser hair removal technician uses only FDA approved laser hair removal machines from the USA and Italy to get rid of the undesired hair follicles from your skin. He knows the Benefits of FDA Approved Laser hair Removal Machines. They are safe, effective and reliable sets of hair removal machines that reputable clinics like ours use.
We are mindful about your skin color and type of hair while setting the laser intensity and parameters. Our Bios and Elite laser machine systems both carry the NdYAG laser machine for darker skin and the Alexandrite laser machine for light skin. They all have built-in cooling systems.
The uniqueness of the Laser Hair Removal Machine is the precision, where only the skin follicles are targeted by the laser parameters while the rest of your skin remains unharmed. In just one or two sessions, laser hair removal effect should be visible. But for a permanent effect, about 6 to 8 courses are the recommended standards at a month interval followed by sessions at much longer intervals (3 or 4 months)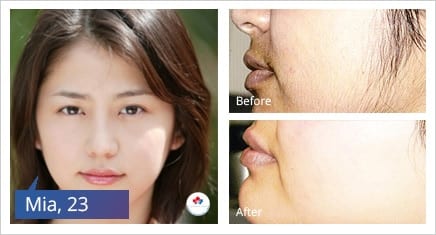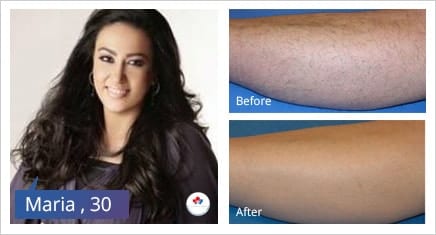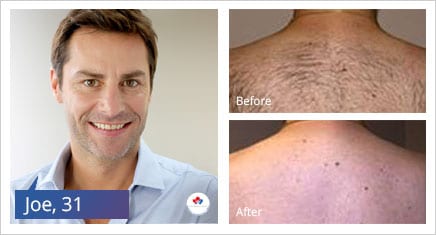 Options With Laser Hair Removal
Many patients coming for laser hair removal are after a full body hair removal treatment while some others are looking to have hairs removed from specific areas of the body such as the face, legs, underarm or bikini treatments. The men folks are requesting more of beard shaping treatment, a style already making a fashion statement around the world.
Your Protection is Paramount
At Montreal International Clinic safety of our patients is very important. Our Laser Hair Removal Dubai treatment takes to mind the Benefits of FDA Approved Laser hair Removal Machines and only use such for our customers. We also make sure to know that you are safe to undergo the treatment. A checklist of those who will be advised to reschedule a Hair removal Dubai treatment with us for their safety includes:
A person that has done tanning ten days before laser hair removal
Pregnant women
Tanning should not be done 72 hours after the laser hair removal process
Laser Hair Removal FAQs
What is Laser Hair Removal?
Laser hair removal is a procedure which eliminates hair from the body using a pulse laser. Laser hair removal lasers have been in operation since the year 1997. Treatments used to be performed with IPL lasers however more advanced technology with better results now include Alexandrite and NdYag lasers. The laser treatment is performed by a certified laser specialist or a doctor by directing the device on to clean shaven skin. The laser heat eliminates hair follicles that are producing hair. Since many hair follicles will reach their growth cycle at different times, about 6-8 laser treatments at intervals of 4 weeks are essential to permanently eliminate most of the hair follicles in the selected area.
Is Laser Hair removal painful?
Both our laser systems also come with a built in cooling system to alleviate any discomfort. Before the session starts, a laser technician will take note of your skin type and hair type and the laser parameters will be chosen and programmed to the machine based on your those
Who can take Laser Hair Removal sessions ?
Men and women both pursue laser hair removal to eliminate unwanted hair. Removal of hair is frequently done on upper lip, chin,face, neck, underarms, pubic area, legs, abdomen, back, buttocks, thighs, arms, and fingers/toes. Laser hair removal technology works by eliminating hair follicles. Alexandrite laser works best on the hair follicles present in light hair and skin colors while NdYag lasers works best at eliminating hair follicles in darker hair and skin colors. Hence, our system with its double wavelength technology will work on all skin types and hair colors.
What laser hair removal machine do we use?
The laser hair removal systems we use at our clinic are both FDA approved, the USA Elite Cynosure as well as the Italian BIOS laser systems are among the best in the world.
What laser technology used for Hair Removal?
Both our systems harness the power of Alexandrite and NdYag lasers together. This combination makes them able to effectively work on the follicles of all skin types and colors as Alexandrite laser is used on lighter skin and hair color whereas NdYag is used for darker skin and hair colors. Both systems also come with built in cooling machines to soothe your skin and alleviate discomfort while the laser zaps and eliminates the unwanted hair follicles.
Which Type of Laser Hair Removal will Work Best for Me?
Currently, there are three popular types of hair removal lasers made by various international manufacturers: Alexandrite, Nd:YAG, and Diode. Another older but still frequently used system for treatment is Intense Pulse Light systems (IPLs). Of the available technologies, Alexandrite and NdYag are the most effective. It has been observed that in order to determine the best laser to use, patients are required to find out their type of skin. Our skin specialists will run a test to determine your type of skin following your consultation and guide you through the treatment process.
How Many Laser Sessions I Need?
Many patients require between 6-8 effective laser treatments spread out 4 weeks apart. The reason is because hair grows in cycles, and numerous sessions are necessary in order to affect all hair on any specified area. Due to the length of hair growth cycles, laser treatments are usually required, once every 4 weeks. After the initial 6-8 cycles, the result is permanent, however some patients like to do a maintenance session every 3 months to make sure no remaining weakened hair follicles activate again.
Are there any precautions before or after the lase hair removal treatment?
Laser hair removal in Dubai is a very safe procedure, however if a person has gone tanning in the 10 days before laser hair removal, they should reschedule their session. You should not go tanning up to 4 days after laser hair removal as well. During the following weeks, we advise a high SPF sunscreen cream.
Can I do laser hair removal while pregnant?
Pregnant women should also avoid laser hair removal until after birthing. There is no recommendation against laser hair removal while breastfeeding.
Is Laser Hair Removal Permanent?
Hair removal lasers have been in use since 1997 and have been recognized as a safe and effective method for elimination of unwanted body and facial hair. The lasers disable hair permanently as long as the right type of hair is treated with a suitable type of laser at effective settings by a certified practitioner. In order to accomplish guaranteed clearance of hair in any located area, most people need to follow up their original 6-8 laser treatments with maintenance every 3 months treatments to remove any remaining finer hairs.
Laser Hair Removal Risks & Side Effects?
Some people may experience the following potential brief side effects:
Swelling around top of hair follicle for up to 3 days
Redness for up to 3 days
Tingling or feeling of numbness
Itching
In rare cases, some patients may notice pigment changes in the skin colour. If this occurs, the skin will naturally return to normal pigmentation with time. We also recommend patients avoid sun exposure for upto 10 days before and after 4 days after treatment to avoid skin burns, and discoloration following treatment. It is also advised to wear sun block after treatment.