The most Attractive Body Shape, Now available Effortlessly with Liposuction Dubai
Exercise is not always the road to a firmer more beautiful body. Many body areas develop a fat that is exercise resistant even with dieting and high intensity calorie burning excercises. Often, the fat is in specific areas of the body only. Liposuction is a procedure that Improves your body shape by removing stubborn fat deposits with a suction device. At our center, we use FDA approved ultra sonic power assisted liposuction machines to assist with breaking down the fat cells before they are suctioned  resulting in a quicker and easier procedure for the patient.
For large cases, a tummy tuck may be required as well which is a process of removing the excess skin left behind after a large amount of fat has been removed. Many new moms request liposuction after pregnancy for areas where the fat is resistant to regain their form in a treatment we call 'mommy makeovers'. Liposuction Dubai can also be  in conjunction with fat transfers where the fat removed via liposuction is re-injected in areas such as the back of the hands for bony hands, buttocks for a firmer lifted butt and cheekbones to give volume and a higher cheekbone look. The most common locations for fat removal in liposuction are the abdomen, back, buttocks, hips, thighs, upper arms, calves, chin and cheeks.
About Sedation only technique of Liposuction In Dubai
Our plastic surgeon is a specialist in the surgery of liposuction under sedation only. Liposuction In Dubai has been one of the most sought after treatment as lifestyle in the region helps with weight gain. This technique allows for the entire liposuction treatment to be done with the need for general anesthesia. This treatment where overweight patients shed fat by a process where fat cells are removed from the body. In recent years, various new Liposuction In Dubai techniques have arisen that have enhanced patient comfort and reduced recovery period. These include radio frequency assisted liposuction, ultrasonic assisted liposuction and laser assisted liposuction. With access to all of these as well as our sedation technique, today, our liposuction patients return home a few hours after the procedure with minimal discomfort.
Before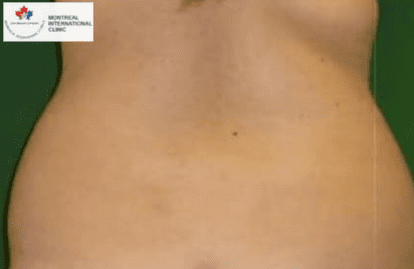 After
Before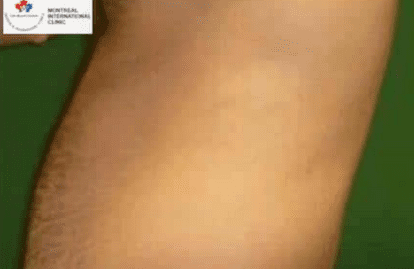 After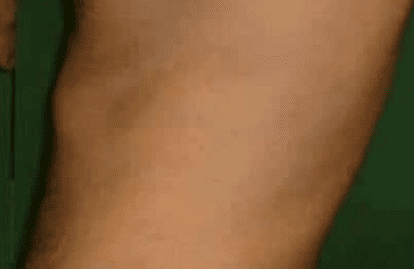 Liposuction FAQ
What is Liposuction?
Liposuction is a surgical procedure that modifies the body's contour by eliminating excess fat deposits located between the skin and muscle.
Am I suitable for Liposuction Surgery?
The suitability for liposuction treatment is defined as any individual who has realistic expectations, is in good health and is likely to be content with the results of liposuction.
Which body areas can receive Liposuction treatment?
The most commonly treated areas for women are the neck, cheek, upper arms, breasts reduction, abdomen, hips, thighs, back and buttocks, In men, the most frequently treated areas include the chin and neck area, abdomen, flanks ("love-handles"), back and breasts in a procedure called gynecomastia.
What are the complications and risks of Liposuction?
Liposuction treatment is incredibly safe with very few substantial side effects. As judged by our international experience with a new technique of liposuction under sedation only without the need for general anesthesia, Liposuction has proven to be safer than ever before. Occasionally problems that can possibly happen following treatment if proper after care is not followed including; bleeding, infections and skin ulcerations.
What kind of Qualifications should a Liposuction Surgeon Have?
Liposuction Treatment is most frequently performed by surgeons who have attained special training in the methods of liposuction. At Montreal International Clinics, our cosmetic surgeons are internationally certified and with many years of experience of having treated individuals with cosmetic procedures. Certain international degrees you can expect your doctor to have include ISAPS, and a Board of plastic surgery, in addition to local regulations and licensing.
Will there be Pain or Discomfort after Liposuction Surgery?
Like any surgery, there will be some minor discomfort post liposuction surgery. During the first 48 hours, patients may expect a slight discomfort based on the type of anaesthesia used during the procedure. As per our technique of liposuction with sedation without the need for general anesthesia, the discomfort is kept to a minimum and the patient can return home after a short recover period of a few hours post surgery. Soreness and tenderness is expected to disappear steadily soon after.
How soon will I recover from Liposuction treatment?
The local anaesthetics will be administered prior to surgery and it will be in place for 2 to 3 hours following the liposuction surgery, keeping you relaxed and pain free. Once this observation period is complete, you will be able to leave the facility and return home.
Most patients return to work within two days after tumescent liposuction. Because of the substantial decrease in swelling, tenderness and pain after liposuction, patients are able to return to normal physical activities very soon after the procedure.
How does Abdominal Liposuction Differ from a "Tummy Tuck"?
A tummy tuck also known as abdominoplasty, is a surgical technique that can be done in addition to the liposuction treatment. It involves the liposuction and removal of fat, plus an excision of the excess skin after the liposuction. Wether you will need a tummy tuck along with your liposuction depends on a few factors such as:
Elasticity of your skin
Area of liposuction
Amount of fat that will be removed.
Your current age and health.
Our specialists will be able to discuss more with you regarding your specific needs after examining you at your consultation.
Are touch-ups required?
In general, with liposuction, the revision rate is believed to be around 25%. However, At Montreal International Clinics, our surgeons possess the skill and experience to perfect the procedure during the initial incision to prevent further treatment unless specifically required by patients for touch ups.
When to see final results Liposuction?
Generally liposuction cases tend to show final results between 3-6 months post surgery.
Recovery process of Liposuction?
After liposuction, a patient is advised to do periodic visits of lymphatic drainage massage. This is a massage that aids in helping the patients reach the final results faster. The patient may also be advised to where a liposuction garment underneath their clothes for a short period of time depending on the area of liposuction and the volume of fat reduced.