Osteoarthritis Treatments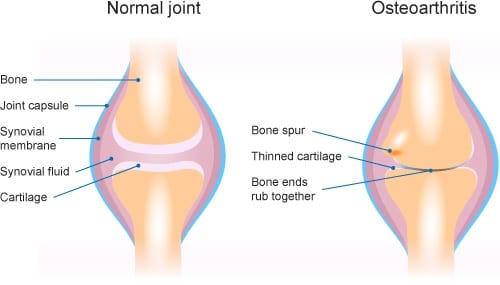 Osteoarthrirtis is an inflammation of the joint cavities. It can lead to the destruction of the lining membranes and supporting ligaments of the joint as well as the  capsule holding the joint.  It is more common in middle age, and especially overweight patients. Females are more likely to suffer from osteoarthritis than men. Hereditary factors also play a role in the disease.
Osteoarthritis is a painful condition limiting joint movement and restricting activities. The joints gets swollen due to fluid effusion and it becomes very painful to move them. If the condition is not treated it can end with the destruction of the joint and this would then lead to joint replacement surgery. Common joints osteoarthritis affects are the knee joint, hip joint, shoulder joint and facet joints.
Early treatment with plasma therapy markedly help in reversing the process of inflammation, and with repair of damaged tissue. If done early, plasma injections can significantly avoid the need for joint replacement.
How can plasma therapy treatment help?
By using cells from your own body, plasma treatments distinguish themselves from other treatments. These treatments are non invasive and use platelets from your own blood samples to heal you. The treatment begins with a consultation with our physicians. Along with a physical exam imaging diagnostics may be recommended. Once the case is diagnosed, and the treatment is deemed to be suitable we begin by collecting a small blood sample. The platelets in the blood sample are then activated and centrifuged by our technicians. Once ready, they can be injected into the target area requiring the healing. The healing begins almost instantaneously and you can feel the pain relief begin over the area. Over the coming days and weeks it will continue to get better. Your physician may advise a course of 2-6 treatments depending on factors such as the area of treatment and the extent of damage
Our Neuro Spinal Specialist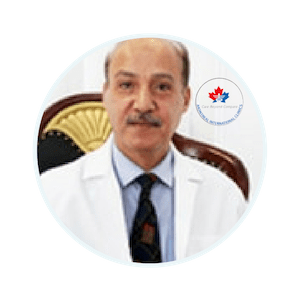 Dr. Ashraf Shatla
Dr. Ashraf Shatla had practiced as a Neurosurgeon since his graduation from Edinburgh University in 1990. He practiced his specialty as Consultant Brain & Spinal all over "Europe, Canada, USA and Middle East.
Dr.Shatla's work has extended to a new era of functional neurosurgery using recent neuronavigation and stereotactic surgery, allowing the most accurate and precise techniques for brain and spine surgery and for recent minimal invasive spinal procedures for spinal pain, endoscopic discectomy for back and neck pain surgery.
Dr Shatla spread his expertise in Neuro – Spinal field in the Middle East Healthcare industry and recorded a genuine success in treating patients, adults and children with amazing results in 2011
Services
Back & Neck Pain Treatment
Discogel Injection
Nerve Root Spinal Block
Nerve Root Spinal Block
Spinal Fracture Fixation
Brain & Spinal Tumor Surgery
Radio Frequency Spinal Pain Treatment