General Dentistry; Montreal International Clinic Dubai
The Invisalign System
Invisalign is the most effective removable invisible orthodontic system. Invisalign system means a series of cap-like transparent individual appliances on upper and lower teeth. One appliance (aligner) moves teeth to a certain degree. The overall, continuous movement of the teeth is produced by the consecutive gradual effect of the transparent plastic caps. These precise and comfortable caps and the movement in general are planned and produced with a highly developed technological background in the American Align Technology, which has its Head office in the Silicon Valley, California.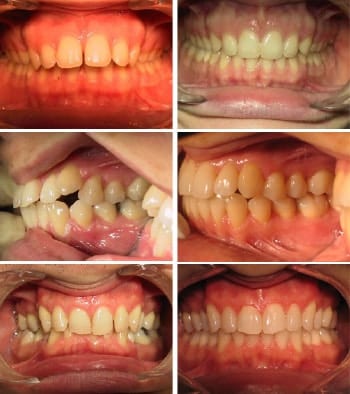 The advantages of the Invisalign braces;
Convenient, invisible, teeth can be cleaned easily.
The trained Invisalign doctor sends the precise impression, and other documents of the patient to the US and based on the treatment plan the doctor defines and supervises the basic programming of the appliance. The production of such braces takes 6-8 weeks.
During the treatment we call our patients back every 4-6-8 weeks or even less frequently depending on the treatment phases.