Stem Cell Injection Under Local Anesthesia
Back and neck pain, disc prolapse can lead to pain in other areas such as leg and shoulders. The cause of this is usually an inflamed joint, disc prolapse, nerve compression or muscle spasm. Its called Local anesthesia.There are two types of patients for this procedure, chronic pain or sudden and acute.
The procedure is two-fold. First time is a consultation, explanation and examination of the area with x-ray. The second, which can be on the same day if the patient has x-rays ready, is the stem cell injection itself under Local anesthesia to the target area. The stem cells and anti-inflammatory agents repair and treat the inflamed, joint, nerve or degenerated disc.
The procedure is with minimal discomfort, and patients can resume regular activity immediately.
This procedure has proved to avoid major surgeries with a very large percentage of patients.
Our Neuro Spinal Specialist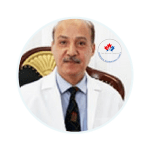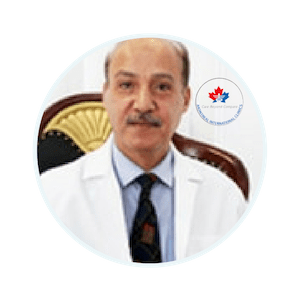 Dr. Ashraf Shatla
Dr. Ashraf Shatla had practiced as a Neurosurgeon since his graduation from Edinburgh University in 1990. He practiced his specialty as Consultant Brain & Spinal all over "Europe, Canada, USA and Middle E
Dr.Shatla's work has extended to a new era of functional neurosurgery using recent neuronavigation and stereotactic surgery, allowing the most accurate and precise techniques for brain and spine surgery and for recent minimal invasive spinal procedures for spinal pain, endoscopic discectomy for back and neck pain surgery.
Dr Shatla spread his expertise in Neuro – Spinal field in the Middle East Healthcare industry and recorded a genuine success in treating patients, adults and children with amazing results in 2011
Services
Back & Neck Pain Treatment
Discogel Injection
Nerve Root Spinal Block
Nerve Root Spinal Block
Spinal Fracture Fixation
Brain & Spinal Tumor Surgery
Radio Frequency Spinal Pain Treatment